Wattens Vietnam Co., Ltd.
Contact
No 8 Dân Chủ Street, VSIP 2, Hòa Phú ward
Bình Dương province Thủ Dầu Một City | Vietnam
Info
HR Contact
Purchasing
global, connected & innovative
We revolutionize paper through creative collaboration.
collaboration & teamwork
What makes us and our employees special? Our collaborative spirit! It keeps our teamwork and motivation alive and helps us to succeed in the workplace. Together we are revolutionizing paper. 
work life balance

Our employees have working hours from Monday until Friday. They can enjoy a full weekend of relaxation.

shuttle bus to work

We provide a shuttle bus that picks our employees up and brings them safely to work.

healthcare & accident insurance 24/24

Our employees are well protected and insured. We put special emphasis on work safety and that our employees come home safely.

competitive salary & performance bonus

If we are successful our employees get an additional annual bonus on top of their competitive salary.
International, collaborative & innovative
#specialtypaper is our passion
Linkedin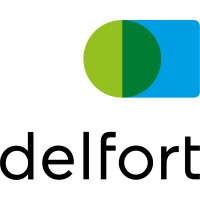 delfort
5112 Followers
Last week, we welcomed our international trainees at our headquarters in Traun for two days of training. "Our international trainee program is a great way to support and develop young talents in kickstarting their career with delfort", says Katrin Hoos , Corporate HR Manager, and Trainee Program alumni. "International teamwork during the program is a prime example of delfort's guiding principle of creative collaboration."  We were also joined by Eva Mitterhauser . Thank you Eva for sharing your tips and expertise in presentation skills with our young talents!
#internationaltraining
#teamdelfort
#traineeprogram